Where is Canadel Furniture Available?
in more than 1,200 retailers across Canada and the United States. In Raleigh, Canadel furniture is available at Barstools and Dinettes on Glenwood Ave. 8620 Glenwood Ave Raleigh NC 27617. 919.787.6680
Where is Canadel Located?
700 Canadel avenue,
Louiseville (Québec)
J5V 2L6 Canada
Canadel allows you to personalize as well as customize our furniture, we offer many options per product. If you cannot find what your looking for, you may try our Signature program to modify our existing products.
DREAM. CLICK. ENJOY.
Canadel's UDesign program makes it easier than ever to create a one‑of‑a‑kind dining room.
Just pick your favorite piece, then customize the color, shape, and size to perfectly suit your space. It's just a few clicks to view your results.
Eco-friendly engagement
Every day, Canadel takes actions to reduce its environmental impact by purchasing locally, recycling dyes, paints and solvents and using packaging made from recycled fibers.
Furniture care
Your Canadel furniture is made to last. But it might need a little of your help to stay as beautiful and clean as you want it to be. Here's how to take care of your favorite table set or buffet.
How do we care for our furniture?
With a soft soap, such as a dish soap and damp cloth. It is not recommended to use cleaning products, waxes or grease removers, as these will harm the finish of your furniture.
How do we care for our cushions and upholstery?
Each fabric has different components, you may obtain the cleaning code through your authorised dealer where you made your purchase.
GENERAL CLEANING
To protect your furniture—while remaining comfortable—keep your home's relative humidity between 30 and 40 per cent.
Place furniture away from radiators, heating vents and wood‑burning stoves.
Make sure furniture is not exposed to direct sunlight, which may harm the finish.
When moving furniture, lift rather than dragging on the floor. Avoid cleaning your furniture with window-cleaning products, as the ammonia they contain will destroy the finish.
Maintaining your furniture is simple: all you need is a damp cloth When cleaning a table that has a glass top, make sure the glasscleaning products does not come into contact with the wood pieces.
TABLES
Immediately wipe away any liquid spilled on a tabletop.
Store table leaves where conditions are similar to your table.
BUTCHER BLOCKS
A butcher block should be treated with food grade mineral oil on a regular basis.
TIPS
For any greasy stains: a mix of water and vinegar (50/50)
What are the Canadel Collections & Products?
Warranty?
NOBLE WOOD, HIGH-QUALITY MANUFACTURING, HAND FINISHING, AND CUSTOM DESIGN – THIS IS THE CANADEL SIGNATURE.
Our reputation for quality has been an important part of our success, and our commitment to standing behind our products is unsurpassed. Canadel warrants its materials and workmanship for a period of one year following the date of delivery to the retailer. If a defect appears within this time, we will take the following steps to correct it:
If a manufacturing defect exist, it will be repaired.
If repair is impracticable, Canadel will replace the product with merchandise of equal type and quality.
You will not be charged for any repairs or replacement of furniture caused by a manufacturing defect
What is the Canadel warranty on products?
One year from receipt of merchandise at the retailer.
Is is possible to obtain wood and fabric samples?
YES. contact Barstools & Dinettes directly to request samples.
May I get pricing on furniture or where may I find pricing on your website?
https://barstoolsanddinettes.udesign.ws/
What is Birch Wood?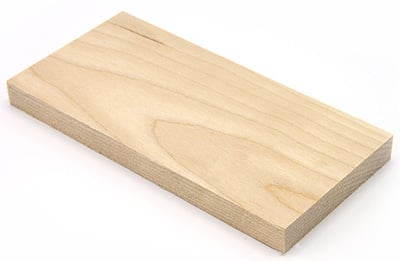 Birch wood is a light wood with a very fine grain. It is often used to make cabinets, furniture and hardwood floors. It is also frequently used as a veneer due to its beautiful grain and color.
The two types of birch wood that are most readily available are yellow birch and white birch. They both are very pale in color with a blend of gold and white. Birch wood is one of the least expensive woods on the market. It can easily warp as it is drying, but once it has been completely treated, it is extremely strong and durable. Birch wood is a very easy hardwood to stain and finish. It is often used as a substitute for maple because it has a similar grain pattern. It is much easier to work with than maple and it takes stain more readily. Birch wood is commonly used for plywood because of its strength and inexpensive cost. The wood is also used frequently as a veneer for cabinets and floors.